State-Hosted Annual Fatherhood Symposium Provides Help for Single Dads
Through the annual fatherhood symposium, educational programming and advocacy, The Illinois Council on Responsible Fatherhood promotes the positive involvement of both parents in the lives of their children.
"Fathers need to understand how critical their role is in parenting for their children to be successful and productive members of our society," said Attorney Jeffery M. Leving, the Governor-appointed chairman of the ICRF.
"The symposium will help fathers and the public at-large better understand why paternal involvement is important."
The symposium is open to the public. Our speakers come from all fields – from U.S. Representatives to ministers, attorneys to former NFL players – all wishing to help build a positive future for our children through promoting responsible fatherhood in Illinois.
The symposium will be held on December 7th, 2013 from 12:00 to 5:00 PM at the Oak Park Library, 834 Lake Street. Oak Park, IL 60301. Please check back later for up-to-date information on the 2013 symposium, or follow us on our facebook and twitter pages. 
Click here for this year's Agenda, and read a press release  here concerning the event.  Documents from last year's ICRF Annual Fatherhood areposium 2012 below: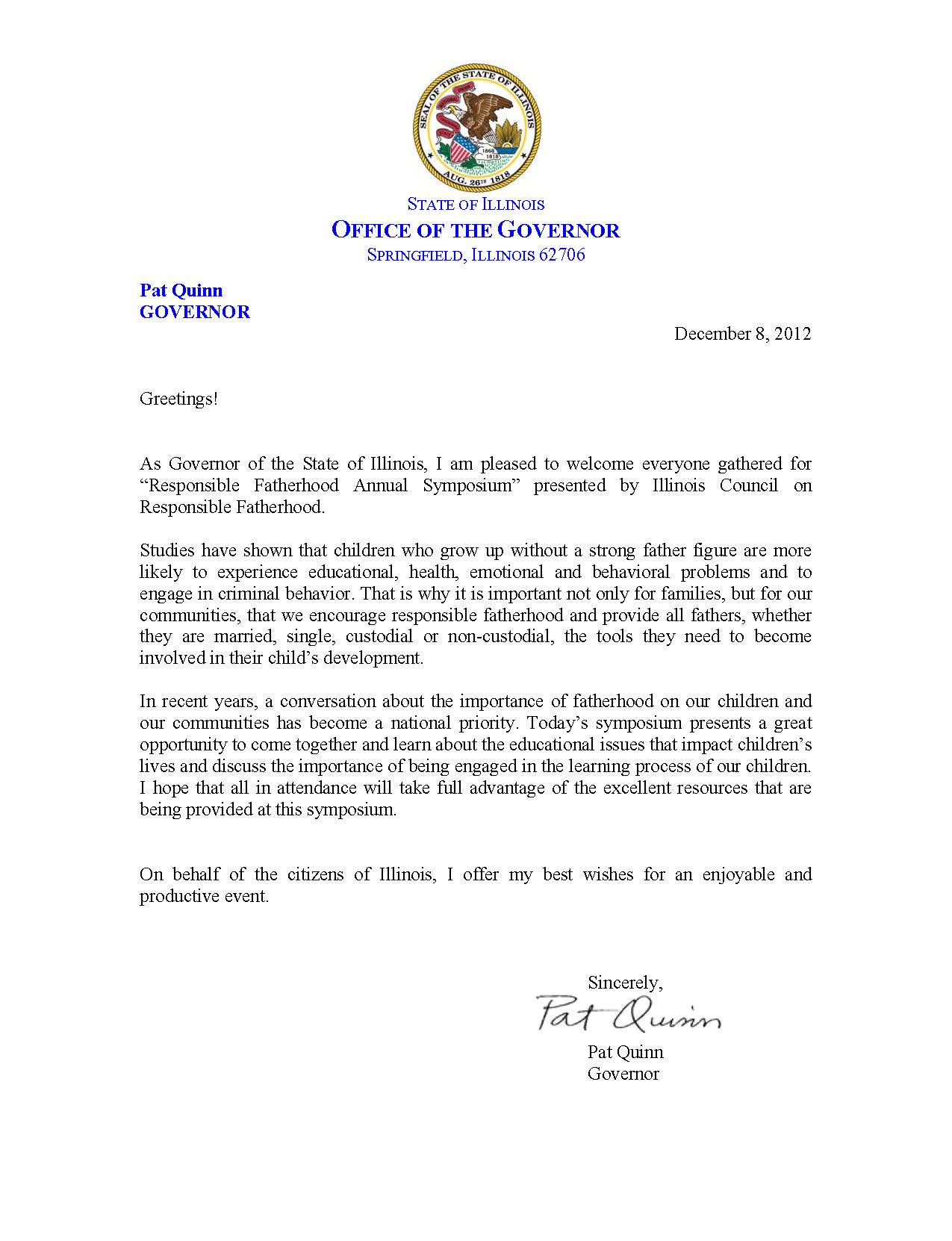 Letter from Governor Quinn to Chairman Jeffery Leving & council.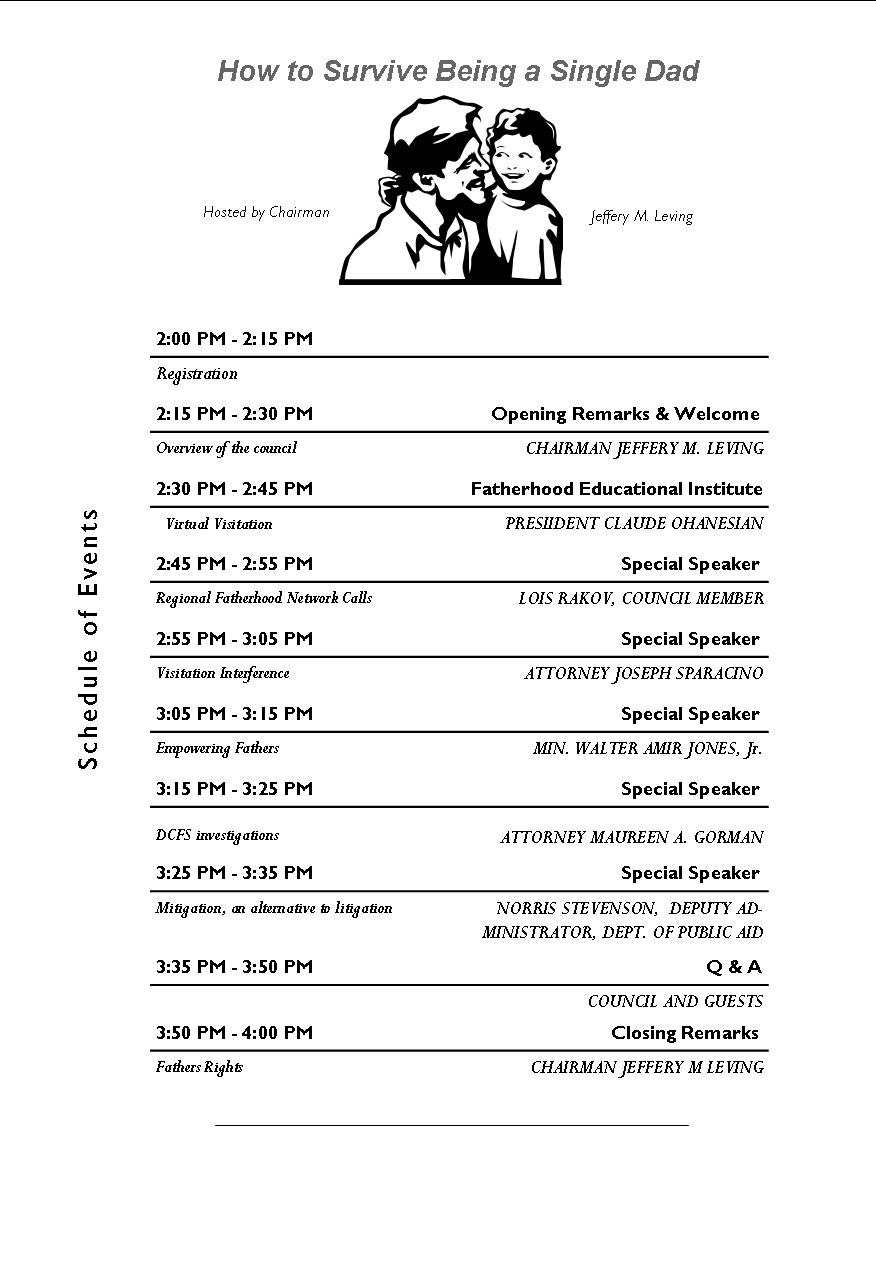 Speakers for 2012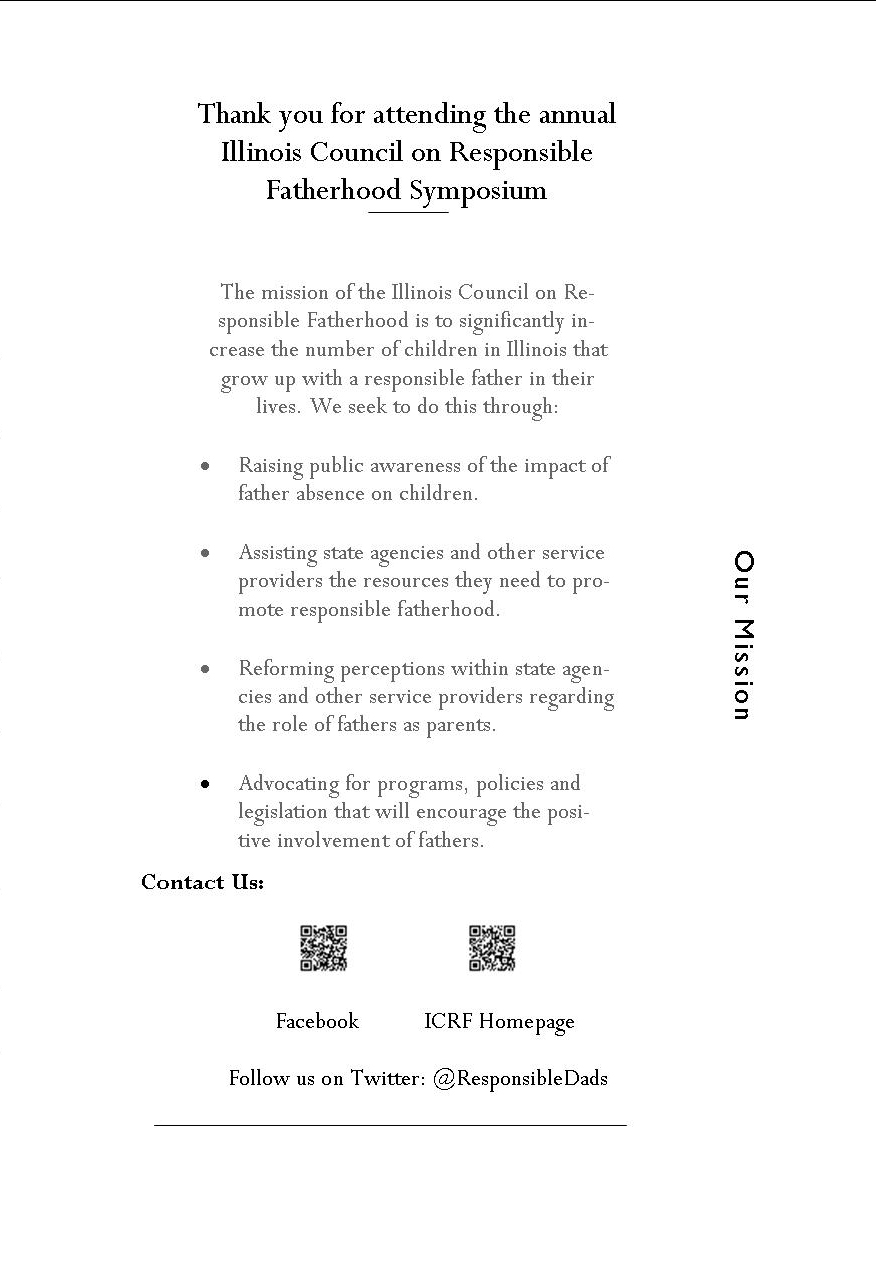 ICRF Symposium program (2012)
Leave a Reply