Promoting Responsible Fatherhood
–
We are a state commission established by the Illinois State Legislature to promote the positive involvement of both parents in the lives of their children.
Mission of our Fatherhood Program
The mission of our fatherhood program is to significantly increase the number of children in Illinois that grow up with a responsible father in their lives.
Shop for best replica Watch? We have great copy Watches on sale. Buy
perfectwatches.cn
online at perfectwatches today!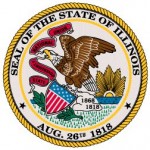 The Official Site of the Illinois Council on Responsible Fatherhood