Strong Fathers Strengthen Families
In order to strengthen families, the Illinois DCFS Permanency Action Team, in collaboration with Southern Illinois Edwardsville thought it was best to examine some of the foundation of a family, starting with fatherhood.
Chairman Jeffery M. Leving was asked to be a keynote speaker for the event set to strengthen families through promoting positive fatherhood.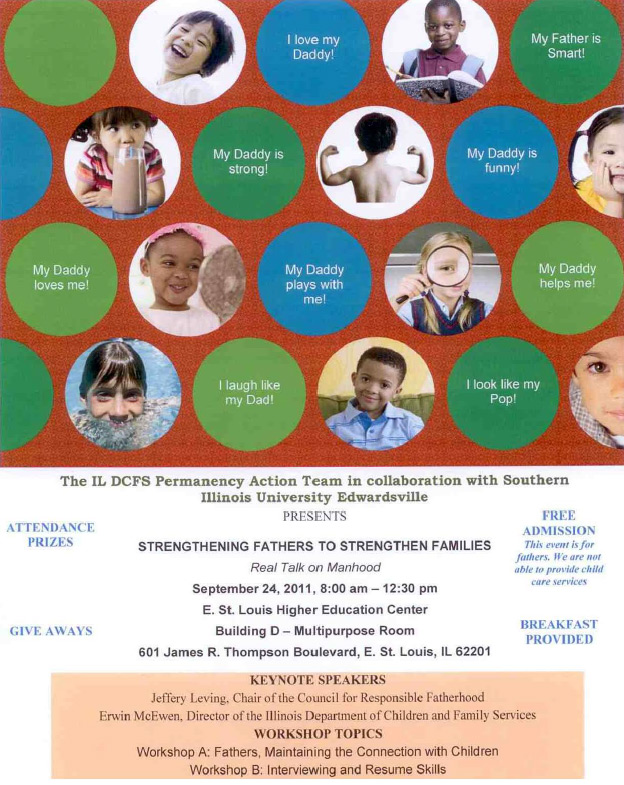 If you are interested in having Chairman Leving or other council members speak at your fatherhood-related event to help strengthen families, please contact us.