Fatherhood News & Events
Check here for the latest on fatherhood news from the Illinois Council on Responsible Fatherhood. You can also get more fatherhood news on Facebook & Twitter.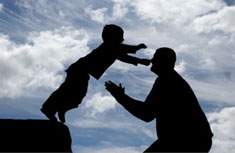 January 26, 2014
April 23, 2012


November 8, 2011

Attorneys Jenét G. Pequeño and Michael Benz lectured on Fathers' Legal Rights at the 2011 Stateville Correctional Center Re-entry Summit called, "The Champion Within"
August 5, 2011
August 3, 2011
July 25, 2011
March 3, 2011
Feb. 25, 2011
February 24, 2011
GUIDE: National PTA's Parent Guide to Success– The Parents' Guide to Student Success was developed in response to the newly adopted academic standards in English language arts and mathematics that more than 40 states have adopted, one of which is Illinois.
Feb. 10, 2011
February 9, 2011
February 3, 2011